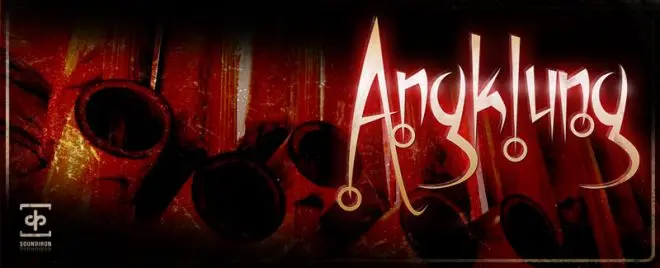 Angklung KONTAKT
FANTASTiC | 14 February 2016 | 1.19 GB
We welcome you to the Angklung. This library is a full-ranged traditional tuned percussion instrument originating from Indonesia, dating back to roughly the 7th Century AD. Over the past thousand years, it has spread widely throughout Southeast Asia and Polynesia and can be heard in a variety of traditional and modern music, from gamelan orchestras to pop bands and jazz ensembles.
Articulations:
Dry, Studio-Recorded Multisamples
Wet, Hall Multisamples
Wet, Hall Looping Sustains w/Release
3 Blendable Mic Positions (Hall)
Designed for Uberpeggiator
Ambiences
NKI Program Presets
This library is designed for the full retail version of Kontakt 4 or later (Kontakt 5 is also supported). The free Kontakt Player can only run this library in locked demo mode for 15 minutes. It features 7 presets for Kontakt 4/5, with ambiences created from the source material allowing users to experiment with a wide range of soundscapes and FX. Our custom UI features front panel controls for Swell (volume), Attack, Offset, Release, Release Volume, Micro-Tuning (pitch), width, a Button Bar and more. The button bar gives you access to built-in effect such as EQ, Reverb and Uberpeggiator.
Angklung KONTAKT
•6,798 Samples (standard pcm wav)
•7 .nki files K4 (open format)
•3.5 GB installed
•24 bit / 48kHz stereo PCM wav format
•Format(s): Kontakt 4 .nki and pcm .wav
Note: Requires Full Version Kontakt 5.3.0 or higher
INFO/DEMO/BUY: https://mage.si/9b6BQ
Angklung KONTAKT
♪ Download ♪