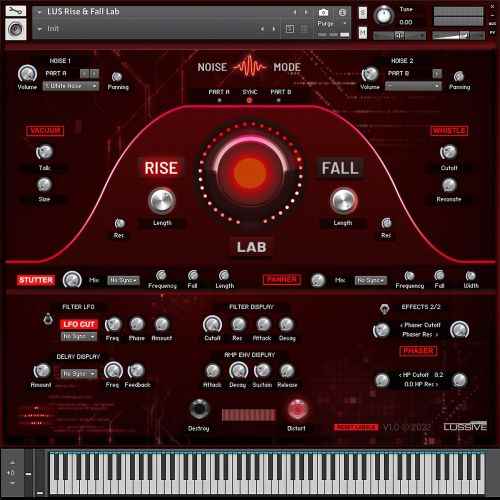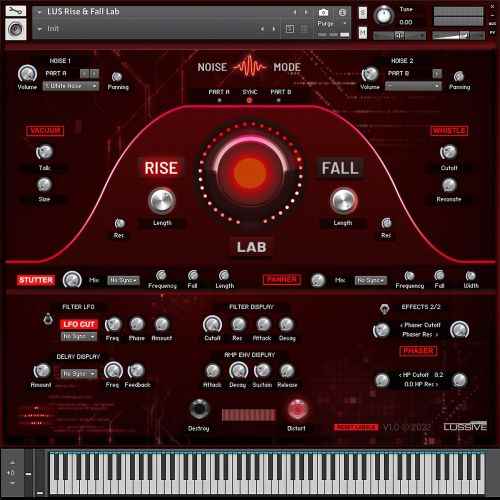 Rise & Fall Lab v1.0 KONTAKT
Team DECiBEL | 21 December 2022 | 120.9MB
Looking for the ultimate Music Production Tool VST for creating upriser and downlifter sounds based on Kontakt? The Rise & Fall lab concept makes it easy and fast. Improve your workflow so you can focus on being creative in designing perfectly track matched risers and downlifters. Noise sweeps, synth risers, subsweeps and creative breakdown sounds. Crafted in your desired pitch, length and tempo so suitable for any electronic dance music genre like trance, house, techno, and hardstyle. In the many producer masterclasses provided by A-lusion in the past years, he shared his recipe for creating creative upriser and downlifter sounds. This knowledge is now embedded in the new Rise & Fall Lab, which comes in a Noise Mode and Synth Mode
What's included?
– The Rise & Fall lab in Noise and Synth Mode in two separate .nki Kontakt Sampler files.
– A total of 40 wavetable layer sounds are included and 10 custom replaceable layers.
– Including various noise types such as White Noise, Brown Noise, Blue Noise and sounds like Sawtooth's, Hypersaws, Space Noises, et cetera.
– All samples are also included as .WAV files which also makes this product a wavetable sample pack.
Feature Highlights:
– 2 different instrument modes
– The default Noise Mode can be used for making noise up- and downlifters.
– The Synth Mode can be used for creating up- and downlifters based on pitch movement of oscillator sounds.
– In Noise Mode the main control is a bandpass filter control. In Synth Mode the main controls are focussed on the pitching of the sound.
System Requirements:
– This Kontakt Instrument requires the paid Native Instruments Kontakt Full Edition 5.6 or newer. Works in any DAW and OS that supports Native Instruments Kontakt.
INFO/DEMO/BUY: https://mage.si/5DCz9
Rise And Fall Lab v1.0 KONTAKT-DECiBEL
♪ Download ♪